My Team
Our team is comprised of professionals who excel in delivering integrated financial planning and wealth management services.  Our focus is on building long-term relationships based on integrity, knowledge and commitment.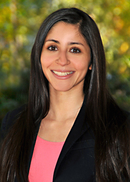 Elizabeth Seehr
Director of Investments & Planning
Office 704-365-2014

Starting with Northwestern Mutual after graduating from the University of Arizona in 2011, where she graduated with a B.S.A, Finance.  As Director of Investments and planning, Elizabeth works closely with Heath to help build a tailored plan for Heath's clientele.  Currently holding her Series 6, 63 and 7 licenses.  Through her work, Elizabeth enjoys being able to find the strategies and solutions that are best suited for each client's personal needs.  In her free time, she enjoys rock climbing, and coaches competitive climbing at a local Charlotte climbing gym. 
Caroline Poetzsch
Operations Assistant
Office 843-277-3286

Caroline started her position as an Operations Assistant for Heath Johnson following a six month long internship.  As Operations Assistant, Caroline is responsible for process organization and client communications that fall under the umbrella of investment services and fee-based planning.  Caroline holds her Life, Accident, and Health Insurance license in the State of South Carolina, where she has spent the majority of her professional career.  Career and personal aspirations drive her to climb the licensing ladder, and to improve on her own character, as well as, knowledgebase through continuing education.
When not in the office, Caroline enjoys spending time with her dog, Harvey, and boyfriend, Gabriel.  As an economics major in school, Caroline enjoys taking notice of the tradeoffs that are inherent to decision making and appreciates that her position in the financial industry helps to guide others in minimizing undesireable risk while taking full advantage of the allowances given to them by their financial footings.
Born and raised in Charlotte, North Carolina, Caroline stays true to her roots not only by choosing to call her beloved Carolinas home to adulthood, but also by following in the footsteps of her home city by finding her passion in the financial industry.